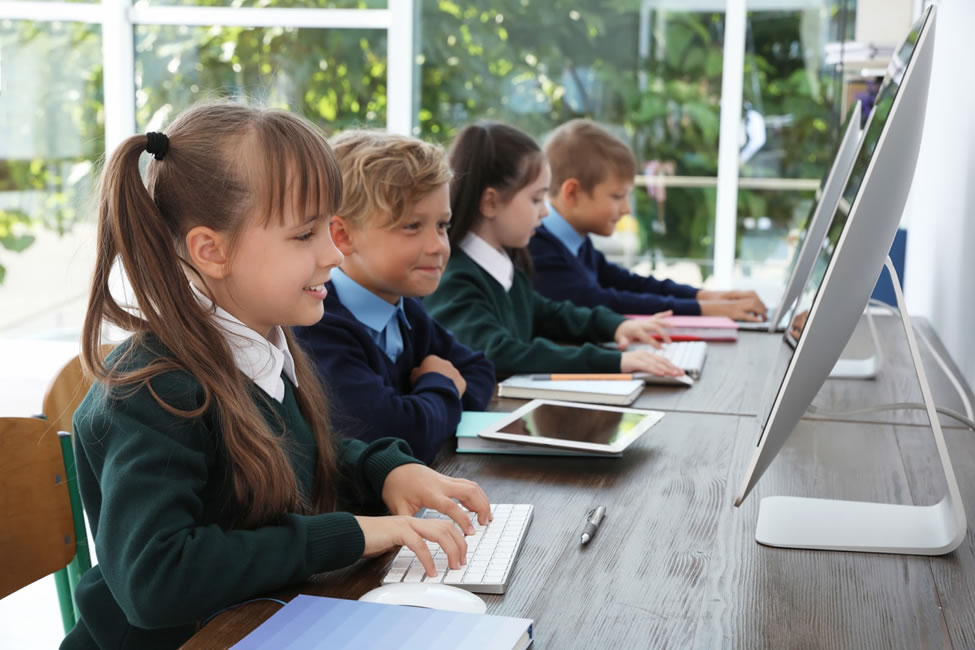 01 Jun

Is Private School Right for Your Child?

Trying to decide what is best for your child and their educational future can be difficult at best and stressful at worst. Many parents find themselves asking if the public school system is the best choice for their child. While public school is always an option, it is worth considering the benefits that a private education can offer school-aged children.

If you feel that your child has specific needs that may not be met in a public school setting, then they may be able to benefit from the unique environment that private institutions are able to provide. The elementary school curriculum taught at private schools provides children with a strong foundation for future academic success.

If you feel that your child will need an extra boost — now, or later in life —then here are some of the top reasons to consider sending your child to private school.
Smaller Class Sizes 
Class size has a significant impact on the quality of your child's educational experience. A large class size means that the teacher is more distracted because they have to divide their time and attention equally among more students. Additionally, the curriculum becomes less targeted to individual student needs. In large classes, teachers tend to give more generalized lessons to the class — rather than directing them based on specific student needs.
Individualized Attention
The amount of attention that a child gets in a classroom is often vital to their educational success. If a child doesn't receive enough individualized attention, they are often at risk of falling behind. In the elementary school stages of their education, falling behind can be severely detrimental to a child's overall success moving forward.
Given the small classroom sizes, educators will have more time to spend with each individual student. Private school teachers are able to take the time to ensure that each individual student understands the material. Teachers are also able to check in with students regularly to make sure that they have the resources they need to be successful.
High Academic Standards
In public education systems, students are often allowed to perform at a mediocre level. This is not the case in most private institutions. Private school students are encouraged to perform well and find joy in the learning process. In truth, private schools are known for cultivating high academic achievement in students. It's this drive that propels students to go on and find college and career success later in life. Some parents may worry that high standards may negatively impact their child. In most cases, high academic standards simply mean that children are not given the chance to fall behind.
Highly Qualified Teachers
The educator often makes the classroom — especially when it comes to elementary school. Therefore, it's highly important that you know that your child has a teacher who is qualified and capable of performing their job well. Private schools tend to only hire the most qualified teachers, as the hiring process is competitive. Therefore, you can rest assured that every teacher your child comes in contact with has the specialized knowledge to provide a stellar educational experience for your child.
Varied Educational Experiences
One of the biggest benefits of private education is the ability to have a variety of different educational experiences. Even elementary students are given the opportunity to explore and go on unique trips. Given the funding provided to public schools, many of the experiences that are provided in a public setting are limited.
With private education, schools have more resources to devote to school sports, field trips, music programs, and art appreciation. Students are also able to explore different classes that may not be offered in typically public schools. Ultimately, these learning opportunities enrich student life and provide students with a well-rounded education.
How Do I Decide What Is Best for My Child?
While it may seem difficult to make the choice that is best for your child, it's most important to consider their personal needs as you approach the subject. If you feel that your child will benefit from what a private school has to offer, it may be your best choice to ensure that their education comes first. After all, elementary school is the foundation of your child's education. Only you can know exactly what your child will need to be successful.
All the same, it is important to weigh the pros and cons of private versus public education. Consider your child's specific needs and how you feel that they learn best. Ultimately, this will help you decide what will be the best fit for your child.
Interested in learning more about private school education? At the Carden Conejo School, we're committed to fostering critical thinking and academic excellence in young learners. Reach out to us today to learn more about the Carden Conejo Method or schedule a tour of our campus.