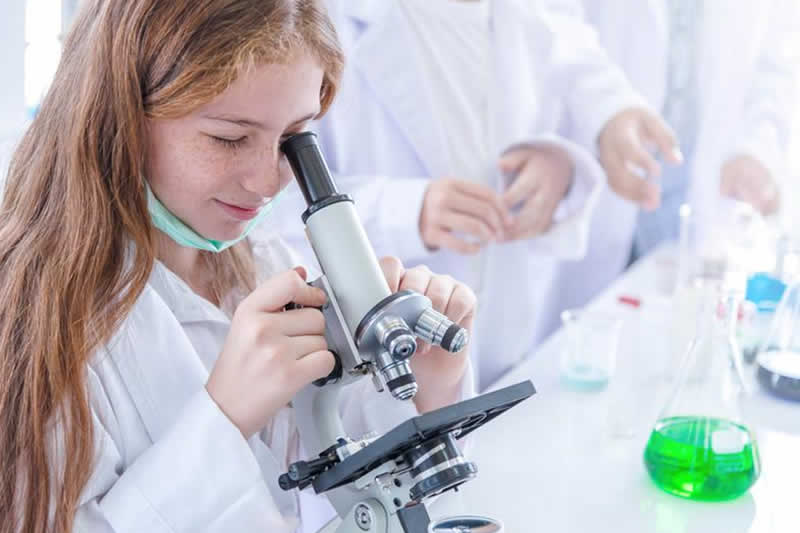 01 Feb

7 Surprising Ways That Private Schools Can Benefit Your Child

The primary question that bugs parents once their children reach the school-going age is; how to educate them? Your child's education may have a significant impact on their future. We all want the best for our children by preparing them for the future. This has led to more parents enrolling their children in private school education.

You will need to research all the possible school options, to ensure that the education system is more than filling the child with knowledge. The school of your choice should speak in your child's learning language. Private schools offer a better alternative to discovering your child and letting them learn in a conducive environment. The private school education also shapes your child's character; that is why you should select a private school to benefit your child.
Higher Academic Standards
Private schools will not only offer a higher standard of education, but your child will also be challenged to achieve higher education standards. The private schools use different techniques and approaches, such as the Carden Method, that offers the child a rigorous academic experience that ensures excellence.
Your child's educational experience is boosted by the combination of academic opportunities and extracurricular activities. Private schools provide academic opportunities through Advanced Placement courses, gifted programs, and the IB diploma program. These programs ensure the child focuses on schoolwork as he develops holistically. Researches have shown that graduates from private schools score top marks in the standardized tests as well as college entrance exams.
Dedicated Teachers and Professionals
2007 research by Fraser institute confirmed that 91% of parents choose private school education for their children because of the teachers' dedication. The teachers in these institutions are both qualified and passionate about their fields of qualification and hold advanced degrees in their subjects of specialty. In Carden Conejo School, teachers help their students to improve their power of observation, ability to communicate, visual imagination, concentration, and the ability to enunciate words properly.
The private school education systems are tightly knit, guaranteeing that the students have a close relationship with their teachers. The teachers also act as role models for their students. The small classes ensure that the teachers know their students and pay attention to their academic needs. In addition to dedication, these teachers communicate with their students politely, providing the students with a relaxed learning environment.
Smaller Classes
Private schools work so hard to control the class size. The smaller classes improve the teacher-student relationship, which is a great contributor to academic success. The teachers offer individualized assistance to a specific academic problem for a student. Research by Bruce Biddler and David demonstrated that the smaller the class, the better the average student performance.
The study showed that not only do the students perform better in academic tests, but they also enhance the learning of at-risk students and those in the early grades. The small classes increase the opportunity of your child speaking up and participating in class discussions.
Parent Involvement
Private school education is built around open communication between teachers, parents, and the administration. The private school makes it a priority to involve parents in their communities. Frequent parent-teacher meetings are meant to keep the parents aware of their children's progress. The teacher may communicate changes in the behavior of the child to the parent.
In case the student is having difficulties in specific areas of education, the teacher and the parent may partner to assist this child without any hassle. This involvement also allows parents to monitor their child's educational progress. Parents are also involved in other social events such as family camping weekends, parent breakfasts, and committee fundraising initiatives to show support to their children's education.
Shared Educational Philosophy
There are numerous approaches to education, and finding a system that matches your child's perspective may lead to a productive academic experience. Whether you prefer the student-focused technique of the Montessori or Carden Method by Carden Conejo, you should find an environment to support your child. The private school education system you select should allow the child to thrive and build independence.
For example, the Carden approach ensures that the student gains unique skills that fit their learning style. These educational philosophies offered in the private schools enhance the individual focus on the need of the student. This focus ensures that the education system pulls out of them what is essential for the community.
Extracurricular Activities
Academics are the priorities of the private school education, but they also put a lot of emphasis on a well-rounded education. The private schools encourage the participation of their students in the extracurricular activities. The students have access to different sports such as polo, soccer, racket games, and arts such as music and drama. A Stanford University research has shown that students involved in the arts are more motivated to learning. These students are more likely to win a distinction in school attendance.
Private schools can add new elements to their curriculum; thus, they tend to develop programs that emphasize art and extracurricular activities. The students in private schools can produce elaborate musicals and plays which offer new opportunities in exploring their talents. Through art, the student may also be able to express themselves.
Discipline and Safety
Private schools have high standards of discipline and respect because of the lower teacher-to-student ratio. This lower ratio makes it easy to observe and control the students on the school grounds. Moreover, this strong sense of community discourages dangerous behavior in private schools. In the case where your child is disciplined, disruptive peers will affect their valuable learning time.
A Fraser Institute study showed that around 72% of parents and students surveyed strongly believe that their schools are safe. The parents agreed that safety improves the quality of their children's educational achievement and experience. The discipline improves their success rate after school when they are independent and in control of their achievements.
No choice will guarantee that your child's formative years will be smooth. But one way you can help pave the way is by ensuring that you are an active participant in your children's education. Thus, in the interest of giving your child the best opportunities, then private school education becomes an attractive option. Come see all that a Carden Education has to offer.