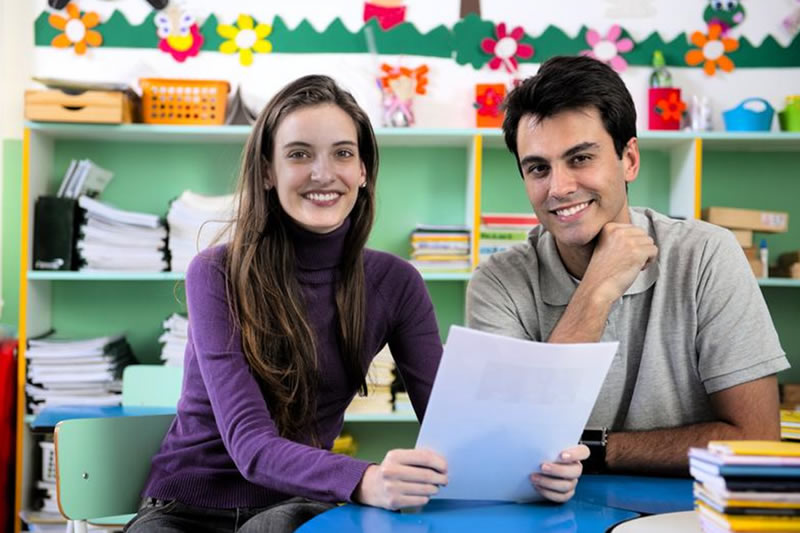 01 Jan

How to Foster a Better Relationship With Your Child's Teacher

Parent-teacher communication is an important aspect of child development. Educators serve a tremendous role in each student's growth, and their collaboration with parents can help a child flourish. While most communication efforts between educators and parents tend to be viewed from the teacher's perspective, parents can also make an effort to reach out.

By getting to know your child's teacher, you can open up the doorway to greater conversations and a deeper understanding of your child's strengths and struggles. These tips will help you start to build a better relationship with your child's teacher and play a more active role in their education.
Ask Questions
Reach out and ask how your child is doing in school. Progress reports are useful, but they only come once a week or, in some schools, once a month. Don't wait until behavioral problems or academic struggles arise before you communicate; make a phone call or stop by your child's classroom before school starts to meet the teacher.
When you do have questions, whether it's about your child or the curriculum, don't hesitate to reach out. This makes it easier for the instructor to provide helpful feedback and help your child if they're struggling.
Share Your Goals
Your child's development is unique, and teachers need to know if there are any specific areas that you're working on at home. If your child has exhibited behavioral problems such as trouble following directions, inform the teacher so they can work with them on that skill. Perhaps your child is behind on reading or needs some extra help in math; it's okay to let your teacher know that you are working on these things at home, and it makes them better at their job if you're all on the same page.
Keep in mind that teachers do have dozens of other students to assist. A common private school education topic is the student-teacher ratio. Private schools tend to have smaller class sizes, which means more personalized attention for each student, but a private school teacher is not the same as a private tutor.
Keeping them up-to-date on any particular goals you're working toward with your child creates a sense of camaraderie and can lead to accelerated progress for your child.
Send Emails
Weekly emails can help you stay in touch with your child's teacher. Ask for updates on what the class will be covering each week so you can ask better questions to your child. You may also find supplementary activities you can do with your child to help deepen their understanding of subject material.
Don't rely solely on emails when there's a problem; talking to your child's teacher on the phone or even face-to-face on a regular basis will help you gain a better perspective of your child as a student. They make mistakes, and sometimes, they'll be in the wrong. Encourage and accept any feedback your child's instructor has.
Mistakes are a part of life, especially for children; teaching them how to accept and grow from their mistakes is one of the most valuable gifts any parent can bestow.
Volunteer at School Events
Whether it's lending a hand at the annual book fair or chaperoning on a field trip, get involved at the school. The school's parent-teacher association can give you a good chance to meet other parents as well as connect with your students' instructors more. Being more involved in your child's school can also provide insight into your child's behavior that you may not have known about before.
The first step toward better communication with your child's teacher is simply reaching out. Give them a call, schedule a meeting, and get to know them. By breaking the ice, you lay the groundwork for future conversations, and you'll be able to make every school year much more rewarding for both you and your child.
Need to get in contact with your child's teacher? Find contact information here.